Modernization and support of research activities of the national infrastructure for biological and medical imaging Czech-BioImaging
Principal Investigator: Ing. Michal Mikl, Ph.D.
Project partners: Ústav molekulární genetiky AV ČR, v.v.i. (coordinator), Fyziologický ústav AV ČR, v.v.i., Univerzita Karlova v Praze, Univerzita Palackého v Olomouci, Ústav experimentální botaniky AV ČR, v.v.i., Ústav přístrojové techniky AV ČR, v.v.i., Vysoké učení technické v Brně
Acronym: CZBI
Project type: PO 1 Strengthening capacities for the high-quality research
Implementation period: 1. 4. 2017 – 31. 3. 2021
Budget: 278 681 244 CZK
Infrastructure website: www.czech-bioimaging.cz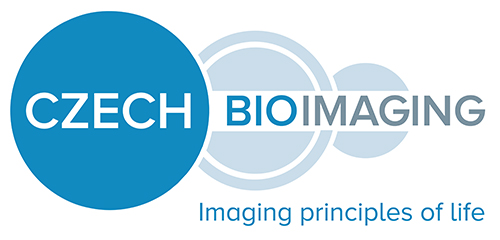 Project description:
Czech-BioImaging, the national infrastructure for biological and medical imaging, is a distributed research infrastructure of leading imaging facilities that provides open access to a broad portfolio of imaging methods. The availability of these technologies to the scientific community is an essential prerequisite for maintaining the competitiveness of biological and medical sciences in the Czech Republic. The objective of the project is to modernize the existing instrumentation of the infrastructure and to support its own research projects.
Involved CEITEC Core Facilities:
This project is supported from European Regional Development Fund-Project Czech-BioImaging CZ.02.1.01/0.0/0.0/16_013/0001775.

​​
Guide for Beneficiaries is here.
​
​
Ing. Terezie Schönová
Project manager
​
​​
Ing. Martina Blahová
Project administrator
​​